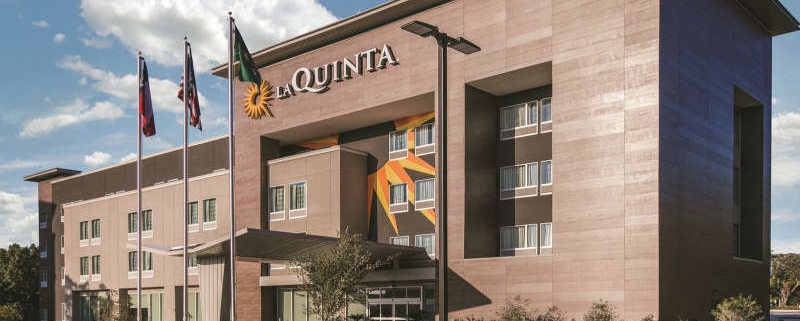 The Hotel Receptionist is responsible for providing efficient and exceptional service to a wide variety of individuals on a daily basis; including, guests, potential guests, vendor partners and team members.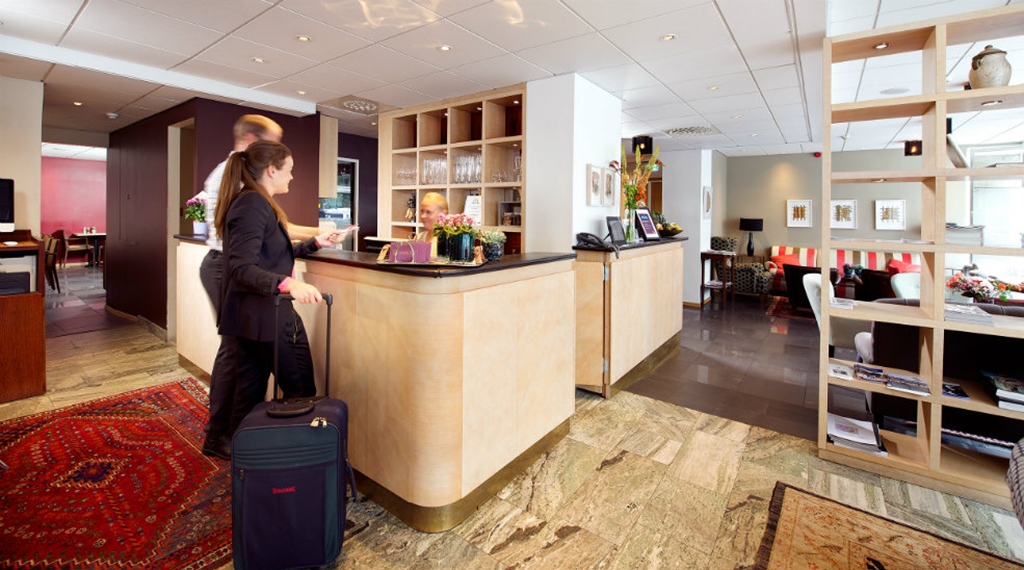 A key responsibility of this position is to create amazing guest experiences which leave our clients and potential guests feeling assured, settled in and optimistic about the Hotel. These experiences can be delivered through a variety of activities, including: welcoming our guests, extending recognition to loyal guests, providing an accurate and efficient check in/check out process, promoting the Hotel program, assisting guests during their stay with questions or concerns and providing exceptional service to individuals contacting the hotel via phone. Individuals in this role must adhere to the Hotels standards and procedures in order to deliver a consistent guest experience across the brand while complying with all safety, security and quality measures.
Responsibilities and Duties
Provide a friendly, welcoming experience by greeting guests as they enter the hotel. Welcome loyal guests and military members using the best practices outlined for each program. Ensure Elite guests receive the designated gift upon arrival.
Provide all guests (including groups) with a friendly, accurate and efficient check-in / check-out process while following the company's policies and procedures. Prepare for check-ins before the guest arrives by using the arrivals grid, preparing express check-ins, and planning for group arrivals. Ensure the front desk/lobby areas remain clean, organized and ready to greet guests.
Verify and collect guest payments and identification, ensuring all procedures are followed to protect sensitive guest information including identity and credit card information. Process all financial transactions with strict adherence to defined procedures.
Operate the hotel key control system while strictly following all key safety & security procedures.
Place timely welcome calls to ensure each check-in guest has arrived to a freshly clean, inviting room with all amenities working. Set up wake-up calls as requested by guests to ensure they wake up refreshed and ready to take on the day.
Promote the La Quinta Returns loyalty program to any non-enrolled guests. Accurately process enrollments for guests joining the program and correctly deposit points into eligible Returns accounts.
Answer the hotel phone in a manner which provides a genuine Here For Youexperience to every caller. Listen, identify and resolve the caller's need(s). Properly and efficiently transfer calls as necessary. Route calls to guest rooms according to the company's policies which ensure sensitive guest information and privacy is maintained.
Provide a warm and friendly experience to potential guests inquiring about hotel reservations by focusing on the guest's need, asking for the sale, entering and confirming the reservation details, providing the cancellation policy and offering to enroll the guest in the Returns program.
Complete shift checklist(s) to ensure the hotel information is updated and team members are prepared for the daily activities. Maintain room status inventory.
Provide guests with clear directions and recommendations for local points of interest including restaurants, shopping, local attractions, etc. Ensure guests are aware of available hotel services.
Sense and respond to all guest concerns or requests in a manner which leaves the guest feeling assured and optimistic about staying with La Quinta again. Escalate issues in a timely and appropriate manner to a supervisor or manager when necessary. Notify the hotel manager of all guest concerns to ensure proper follow-up. Properly record guest concerns using the Problem Resolution Log. Prepare timely and accurate Maintenance Work Orders, following up as needed. Process 100% Satisfaction Guarantee requests according to policy.
Utilize company-issued devices (M.O.P., two-way radio, hotel phone, etc.) to communicate with fellow team members as necessary to deliver Here For Youexperiences. Communicate with team members in a courteous and professional manner with the guest focus in mind.
Stock and restock breakfast items such as food, drink and supplies as necessary to ensure guests have a consistent selection of items which are displayed in an appealing, clean and organized manner consistent with company standards, food handling guidelines and regulations. Ensure eating area is clean and inviting at all times.
Ensure lost-and-found items are treated with care, reported and stored according to company policies.
Perform all job duties with the utmost attention to safety and security measures which are outlined by OSHA or other regulations, the company safety and security manual, employee handbook and other company materials. These procedures include, but are not limited to: HazCom, Blood Borne Pathogens, Lockout/Tagout and emergency response.
Where applicable, assist guests with Bright Side Market purchases and accurately post charges to the guest folio.
When assigned, conduct Night Audit procedures in a timely, accurate, complete and efficient manner while ensuring 24/7 front desk presence and Here For You service to our guests.
Where applicable, operate the hotel courtesy shuttle/van ensuring safety of individuals and the company vehicle through careful adherence to company policies, procedures and all applicable laws. Utilize prompt and proper reporting procedures for any damage or incidents.
Remain flexible and willing to work in other areas of the hotel as needed to ensure the hotel delivers a consistent Here For You experience for every guest.
Qualifications and Skills
MINIMUM EDUCATION:
High school diploma or equivalent required.
Must be able to fluently speak, read, write and understand English.
Must possess and maintain valid licenses and/or certifications which are job related and required by law.
At locations which operate a hotel courtesy van/shuttle, must possess and maintain a valid, current, non-restricted driver's license if required to drive. Must also possess and maintain an acceptable driving history.
MINIMUM EXPERIENCE:
Previous hotel or customer service experience is preferred but not required.
MINIMUM SKILL REQUIREMENTS:
Requires regular, sometimes constant, contact with customers, outside agencies and the general public. Must have excellent verbal and written communication and interpersonal skills with the ability to interact with many types of individuals and personalities.
Excellent listening skills with the ability to accurately sense and respond to unspoken wants and needs of individuals.
Proficiency to approach all encounters, regardless of the situation in an attentive, friendly, courteous and service-oriented manner.
Excellent telephone skills particularly related to customer service and sales.
Must be able to work with and secure sensitive and/or confidential material and information.
Must be able to properly and confidently operate basic office software, machines and devices including computers, company issued hand-held electronics, copier, printers, etc.
Must be self-motivated and able to work with little or no supervision, responding to and handling unfamiliar situations with little supervisory guidance.
Strong independent judgment and decision-making skills are required to identify, select, and apply the most appropriate of available guidelines and procedures, interpret precedents, and adopt standard methods or practices to meet variations in facts and/or conditions.
Must work well under pressure and remain calm during stressful situations.
Must possess solid organizational skills with the ability to simultaneously prioritize multiple priorities and/or projects in a fast-paced environment.
Requires regular contact with other departments, supplying or seeking information on specialized matters.
https://escuelarecepcionistashoteles.com/wp-content/uploads/2019/09/hotel-recepcionist.jpg
470
800
Secretaría Académica
https://escuelarecepcionistashoteles.com/wp-content/uploads/2020/01/splash-logo-300x138.png
Secretaría Académica
2019-09-27 16:33:20
2020-01-06 12:36:49
Hotel Receptionist responsibilities and duties