The International School of Hotel Receptionists has been founded and created by the Hotels themselves to provide a high quality, professional training. With the direct participation of those responsible for the Hotel training and the executives responsible for the management of the Reception department and Hotel Directors, the International School of Hotel Receptionists was created and thus to offer the best professionals for each Hotel Reception.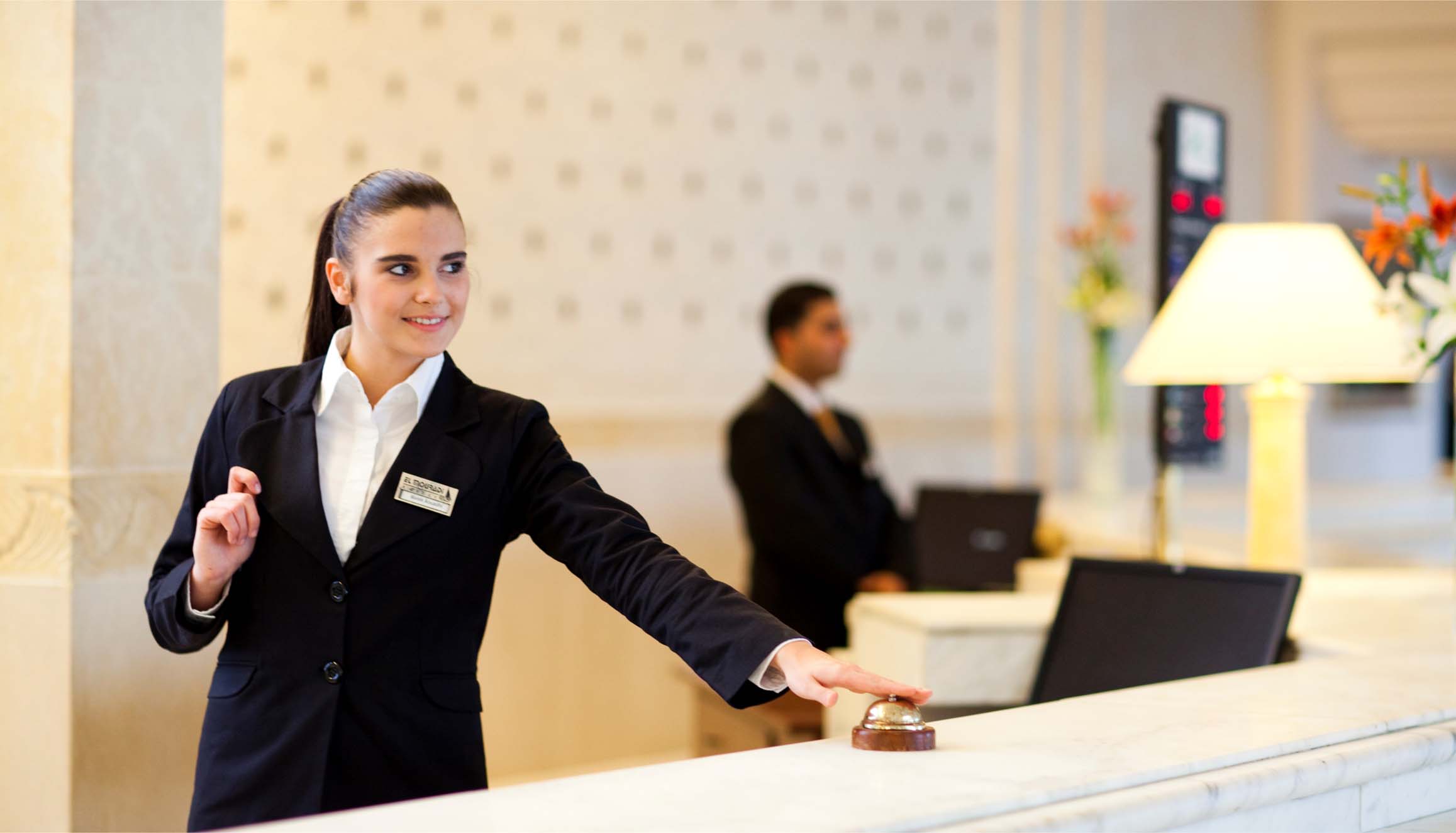 For Hotels. Free service
Our school provides a solid base of professional graduates and ready to take on the job. Our claim: Hotel Receptionists ready for your front desk department. FREE service. We prepare the students in all the training areas and turn them into professionals of the Reception Department of Hotels, with a special focus on customer support, knowledge of the reservation platform system, OTA's, check-in and check-out procedures and perform all of those internal support tasks that derive from customer service during the entire process and stay (cash auditing, problem solving, booking updates, coordination with housekeeping, room assignment, Vending and inventory, etc.). All of our graduate students receive a practical experience, speak English fluently and are prepared for an immediate joining for front desk jobs.
Our Professional Hotel Receptionists are ready for immediate hiring and tremendously good in their Guest Service Responsibilities:
Greeting guests upon arrival and making them feel welcomed. Administering check-ins and check-outs. Providing front desk services to guests. Assigning rooms and taking care of administrative duties.
Our Professional Hotel Receptionists are able to work in Spain, United States of America, Australia, and in any country in Europe, Asia, Caribbean and Latin America.
Contact us for customized service.